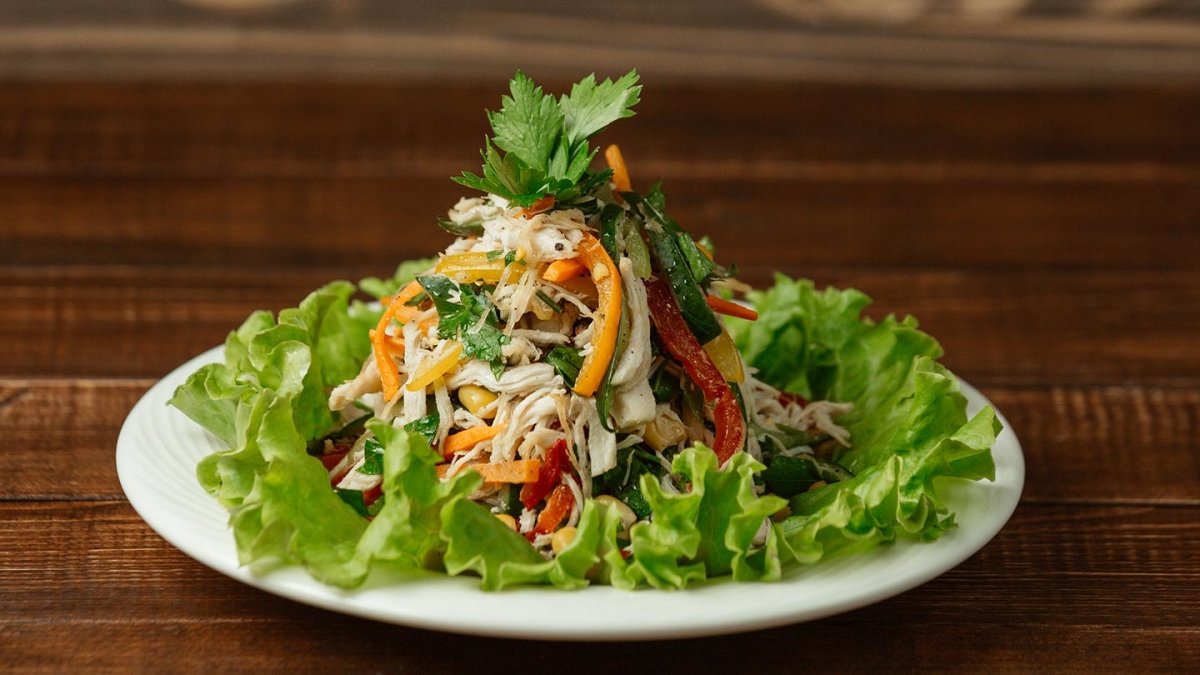 Top 5 Vegetarian Cuisine Recipes for Healthy and Delicious Meals
Introduction
Vegetarian cuisine is gaining popularity worldwide, thanks to its numerous health benefits and the increasing awareness about sustainable food choices. Whether you're a seasoned vegetarian or simply looking to incorporate more plant-based meals into your diet, these top five vegetarian cuisine recipes are sure to tantalize your taste buds and leave you feeling satisfied. From vibrant salads to hearty main courses, these recipes showcase the versatility and deliciousness of vegetarian cooking.
1. Quinoa & Roasted Vegetable Salad
Ingredients
1 cup quinoa
Assorted vegetables (such as bell peppers, zucchini, and cherry tomatoes)
1 tablespoon olive oil
Salt and pepper to taste
Fresh herbs (such as parsley or basil) for garnish
Lemon juice (optional)
Instructions
Cook the quinoa according to the package instructions and let it cool.
Preheat the oven to 400°F (200°C).
Toss the vegetables in olive oil, salt, and pepper, then spread them on a baking sheet.
Roast the vegetables for about 20-25 minutes or until they are tender and slightly caramelized.
In a large bowl, combine the cooked quinoa and roasted vegetables.
Drizzle with lemon juice if desired and garnish with fresh herbs. Serve at room temperature.
2. Chickpea Curry
Ingredients
1 can chickpeas, rinsed and drained
1 onion, finely chopped
2 cloves of garlic, minced
1 tablespoon curry powder
1 can diced tomatoes
1 cup vegetable broth
1 cup coconut milk
Salt and pepper to taste
Fresh cilantro for garnish
Cooked rice or naan bread for serving
Instructions
In a large skillet, sauté the onion and garlic in a little oil until softened.
Add the curry powder and cook for another minute.
Stir in the diced tomatoes, vegetable broth, and coconut milk.
Add the chickpeas and season with salt and pepper.
Simmer for 15-20 minutes, allowing the flavors to meld together.
Serve the chickpea curry over cooked rice or with warm naan bread.
Garnish with fresh cilantro for an extra burst of flavor.
3. Spinach & Feta Stuffed Portobello Mushrooms
Ingredients
4 large Portobello mushrooms
2 cups fresh spinach, chopped
1 cup crumbled feta cheese
1 tablespoon olive oil
2 cloves of garlic, minced
Salt and pepper to taste
Instructions
Preheat the oven to 375°F (190°C).
Remove the stems from the mushrooms and gently scrape out the gills.
In a skillet, heat the olive oil and sauté the garlic until fragrant.
Add the chopped spinach and cook until wilted.
Season with salt and pepper.
Fill each mushroom cap with the spinach mixture and top with crumbled feta cheese.
Place the stuffed mushrooms on a baking sheet and bake for 15-20 minutes or until the mushrooms are tender and the cheese is golden and bubbly.
Serve as a main course or alongside a fresh salad.
4. Lentil & Vegetable Stir-Fry
Ingredients
1 cup cooked lentils
Assorted vegetables (such as broccoli, carrots, and bell peppers), sliced
2 tablespoons soy sauce
1 tablespoon sesame oil
2 cloves of garlic, minced
1 teaspoon grated ginger
Sesame seeds for garnish
Instructions
Heat the sesame oil in a wok or large skillet.
Add the minced garlic and grated ginger, and stir-fry for a minute.
Add the sliced vegetables and cook until they are crisp-tender.
Stir in the cooked lentils and soy sauce, and cook for an additional 2-3 minutes.
Sprinkle with sesame seeds before serving.
Enjoy the flavorful and nutritious lentil and vegetable stir-fry over steamed rice or noodles.
5. Caprese Stuffed Avocado
Ingredients
2 ripe avocados, halved and pitted
1 cup cherry tomatoes, halved
1 cup fresh mozzarella cheese, diced
Fresh basil leaves, torn
Balsamic glaze for drizzling
Salt and pepper to taste
Instructions
Scoop out a little flesh from each avocado half to create a larger cavity.
In a bowl, combine the cherry tomatoes, mozzarella cheese, and torn basil leaves.
Season with salt and pepper and gently mix.
Fill each avocado half with the caprese mixture.
Drizzle with balsamic glaze before serving.
This refreshing and satisfying dish is perfect for a light lunch or as an appetizer.
Conclusion
Vegetarian cuisine offers a world of culinary delights that are both nutritious and delicious. By incorporating these top five vegetarian recipes into your meal rotation, you can enjoy a variety of flavors, textures, and colors while nourishing your body with plant-based goodness. Whether you're a committed vegetarian or simply looking to explore the realm of meat-free meals, these recipes will help you discover the joys of vegetarian cooking. So, gather your ingredients, put on your apron, and let your taste buds embark on a vegetarian culinary adventure!
Try MACclite IRON Cookware Which Can Increase IRON Content in our Body By Naturally.